Over the last 2 years, monks of the Order have established 4 new temples:
In early 2014 Rev. Alicia Rowe established Sitting Buddha Hermitage in Derbyshire, UK, and Rev. Leoma Hague established the Norwich Zen Buddhist Priory in Norwich, UK.
In December 2014 Rev. Aidan Hall established Turning Wheel Buddhist Temple in Leicester, UK.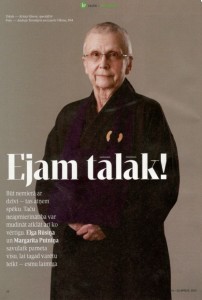 Most recently, Rev. Bridin Rusins has started Soto Zen Riga in Riga, Latvia and appeared in the Latvian Magazine IR. Find a link to a translation of that article here.